HHMF Proudly Welcomes Our New Girls
Interviews are underway! While we would like to accept every girl who wants to be a part of the HHMF family, in order to provide them with the beat services, we have a limited number of new girls join us each year.
Orientation will include:
-Meet the board
-Welcome back (current girls)
-Introduction of new girls
-Discussion of goals, changes, and expectations
-Food, fun, and fellowship
Back By Popular Demand: The Relationship Seminar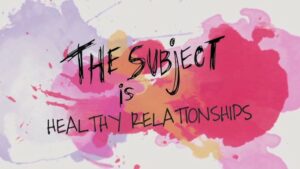 Last semester, the girls really enjoyed this seminar. It gave them a chance to discuss some challenges they were facing at school and to learn more about one another. So we brought it back for round two!
When we say relationship, we're not just talking about dating. We're talking about all relationships, particularly one that's vitally important to teenage girls: friendship.
Topics we'll cover:
– Developing healthy relationships
– Healthy relationships vs Toxic relationships
– Understanding different personality types
– Respecting other people
– Acceptance
– Setting relationship boundaries
DETROIT DOLL SHOW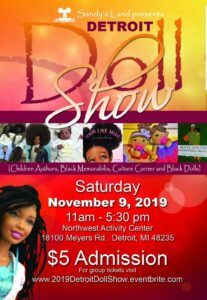 The girls and board members of HHMF are proud to join Sandy's Land as volunteers for it's 8th Annual Doll Show & Expo. We will assist in overseeing games, helping the children with arts & crafts projects, and other needed areas. We are ready to help!
Saturday, November 9, 2019
Northwest Activity Center
18100 Meyers Rd, Detroit MI 48235
11 a.m. – 5:30 p.m.